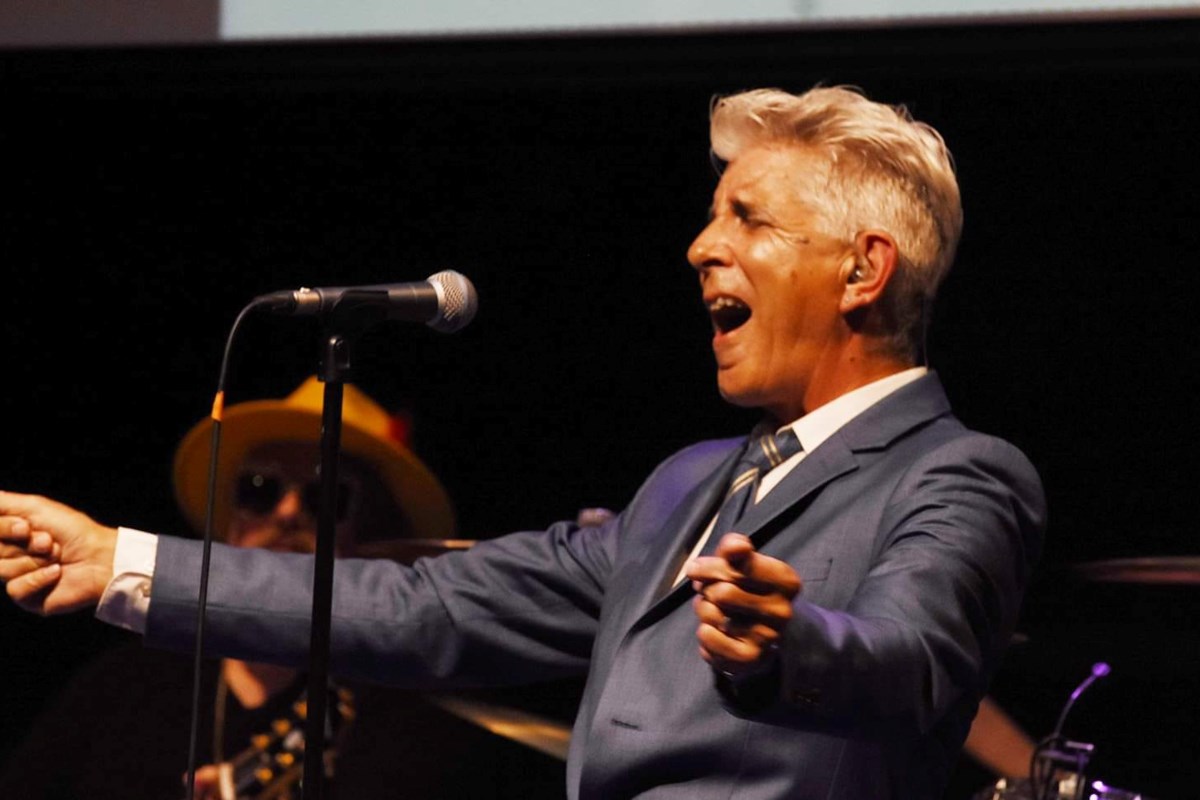 As fall approaches, the calendar is starting to fill up with many highly anticipated concerts, events, festivals, receptions and more.
The arrival of autumn, pumpkin spice season, warm sweaters, cool nights, and many arts and cultural events in Orillia and the region. Oh wait, it's every season! A lot of new events have been announced in the last few days, so I'll try to cover as many of them as possible.
First up, country music star Brett Baker will perform at the Orillia Legion this Saturday at 8:30 PM. For just $7 a cover, country music fans will love this performance. Please check it by all means.
Also, Jeff Young will be performing at Couchching Craft Brewing Co this Saturday at 8pm. Great music, seasonal food and of course great beer.
In fact, Rocktoberfest kicks off this Friday with the Bob Taylor Band playing in the main taproom at 7pm. Other acts playing this fun festival include Ronnie Douglas Blues Band, Page Rutledge and Run With The Kitchens. Rocktoberfest runs through October 8th at Couchching Craft Brewing Co. Follow breweries on Facebook to find out who's playing when, and book a spot for your favorite band.
The Wasago Lions will be hosting their first Oktoberfest since COVID this Saturday at 4pm at the Wasago Community Center. Beer garden, food, and live music by Oom Pah Pah Band, Deep River Chris, and Johnny Lebarr. Check everything by sandwiching it between Wasago.
Also this Saturday, Bowie Lives at the Orillia Opera House. Madison Mueller and Sammy will open this special tribute show at 7:30pm. Click here for tickets.
Hewitt's Fun Farm hosts a small local market with a variety of vendors this Sunday from 10am to 2pm. Speaking of farms, Roost Farm and Eclectic Café have teamed up to host an amazing farm-to-table dinner at the farm this Saturday. Click here for details and tickets.
Slightly outside the realm of arts and culture, but still relevant September is Sustainable Orillia Month, and the team is wrapping up the month with two events this weekend. This Saturday at 10am, noon, and 2pm at the Orillia Waterfront Center, urban planner David Stinson will be hosting his three urban planning walks. These are free walks and talks. Come learn about good urban planning.
The second major event for Sustainable Orillia is the Path to Net Zero Community Conference. It takes place this Sunday from 1-6pm at the St. Paul Center. This is a community conference and workshop based on an uplifting documentary film. 2040Join us and offer your suggestions for a more sustainable community. Incumbents, future mayoral candidates, and city council candidates will also participate.
Three callouts were announced this week. Creative Nomad Studios has started recruiting vendors for his Christmas market. The market he will be held in the evening of November 25th and in the daytime of November 26th. Click here for all information and to apply.
Orillia Recreation Center's Stack Gallery is looking for new art on the theme of renewal. The deadline for submissions is November 4th. You can find all the details here.
Another call for this week is Trunks in the super popular Trunk or Treat event held by The Big Event this October 29th from 1:00pm to 4:00pm at ODAS Park. Click here for details.
Cloud Gallery is kicking off our Fall Showcase Series featuring pairing palettes from Miriam Slan and Jennifer Woodburn. The opening reception will be on Friday, September 30th from 6-9pm and will feature complimentary food, a bar and stunning artwork. Register here.
Carmichael Canadian Landscapes Exhibition Opening: Transfiguration of Tradition at the Orillia Museum and History Museum is October 1st, so save the date. Details next week.
Fall Mariposa arrives at Bayview Memorial Park in Oro Medonte on October 1st and Orillia Opera House later the same day. Click here for details.
The Orillia Jazz Festival also takes place October 14-16, with a main stage show at the Orillia Opera House and shows and events at participating downtown restaurants. For more information, visit orilliaoperahouse.ca. It's a great lineup, so I'll introduce it later.
Orillia will also host Culture Days from September 24th to October 16th. Many venues and groups have collaborated with Orillia and the District Arts Council to put together a fun roster of public rehearsals, murals, workshops, artistic endeavors and more. much more. For more information, check out Orillia District Arts Council's YouTube and social media, or check out the Culture Day hashtag.
Have a great and busy week and weekend. See you here again next week. If you have art news, please send it to annaproctor111@gmail.com by noon on Tuesday.