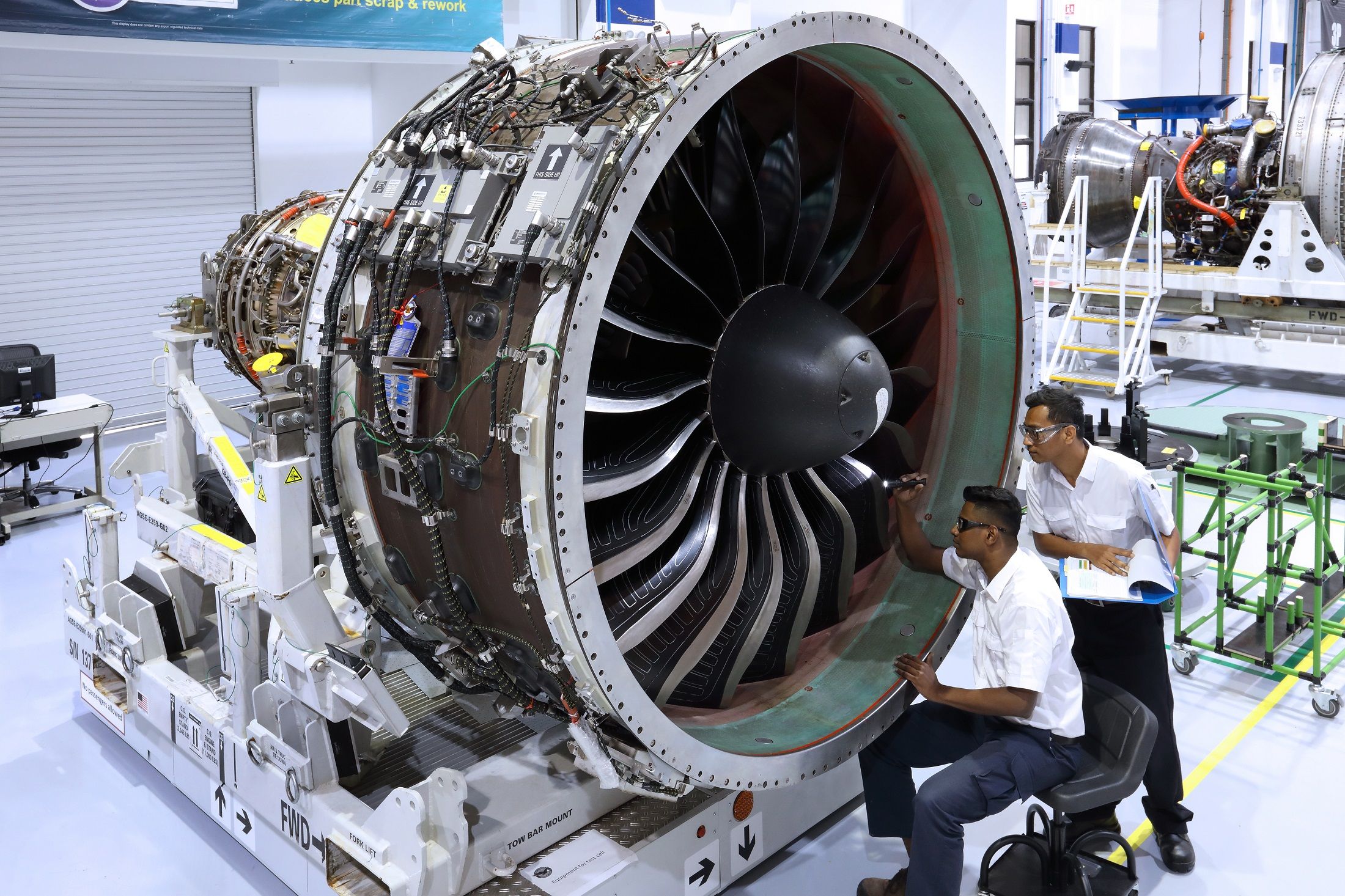 Pratt & Whitney

Date of establishment:

1925-01-01

CEO:

Christopher Callio

Head office location:

East Hartford, United States

Business type:

engine manufacturer
Global engine manufacturer Pratt & Whitney today announced the establishment of a technology accelerator in Singapore. The announcement comes on the first day of MRO Asia-Pacific, a conference and exhibition dedicated to the commercial aviation maintenance community in Singapore.
Pratt & Whitney (P&W), a Raytheon Technologies company, designs, manufactures and services aircraft and helicopter engines and auxiliary power units. P&W revolutionized engine technology by introducing the Geared Turbofan (GTF), first used on the Airbus A320neo in 2016 and in 2017 he used on the A321neo.
It currently powers Airbus A220 and Embraer E-Jets E2 aircraft as well, with the second generation GTF Advantage under development. The company has been operating in Singapore, its Asia Pacific hub for nearly 40 years, with extensive manufacturing and repair facilities on the island.
Pratt & Whitney is developing the GTF Advantage, a second generation geared turbofan.Photo: Pratt & Whitney
new tech in singapore
The Technology Accelerator is a collaboration with the Singapore Economic Development Board (EBD) and is expected to open by the end of this year. Located at the heart of Singapore's aerospace industry at Seletar Aerospace Park, 16 new full-time jobs have been added and are expected to be filled by local employees.
P&W has four MRO facilities in Singapore and will benefit from the new center, but the developed technology will be applied globally across its network of OEMs. The accelerator will become a center of excellence for technological progress and over the next five years he plans to develop projects worth at least S$31 million ($22 million).
P&W Singapore has developed a robot to help shop floor technicians spend more time on more substantive inspection and repair work.Photo: Pratt & Whitney
Areas of focus include automation, advanced inspection, connected factories and digital twins. All of this is aimed at improving connectivity and intelligence across P&W's MRO operations. The GTF is P&W's newest engine, but its predecessor continues to power thousands of commercial aircraft every day, all of which will benefit from his enhanced MRO technology. The engine of choice for the Airbus A320ceo family is the V2500 from International Aero Engines (IAE). The IAE is a global partnership of aerospace leaders such as P&W, Japan Aero Engines Co., Ltd. and MTU Aero Engines.
The P&W 4000 family powers a wide variety of large aircraft including Airbus, Boeing and McDonnell Douglas. The PW4000-94 powers the Boeing B747 and B767, the Airbus A300 and A310, and the McDonnell Douglas MD-11. PW4000-100 is used on Airbus A330 and PW4000-112 on his B777-200/200ER and 300 series. At the top of the scale is the Engine Alliance GP7200, a joint venture between P&W and GE Aviation that delivers 70,000 pounds of thrust to the Airbus A380.
P&W Aligns Singapore's Tech Focus
Pratt & Whitney uses automated transporters to move engines like this GTF between repair stations.Photo: Pratt & Whitney
MRO's move towards digitization is accelerating and P&W believes this new technology accelerator is closely aligned with Singapore's efforts to digitize the national economy. Kevin Kirkpatrick, Vice President, Aftermarket Global Operations, said:
"Our Asia-Pacific MRO facility has developed the first MRO application of 3D printing for aircraft engine component details, pioneered robotics in this field, and launched a pilot for industrial simulation software. We've done a lot in the way we've implemented technology, and we're already optimizing floor space and increasing productivity."
Singapore has a strong reputation for technology development and is a strong supporter of P&W's accelerators and other enhancements. These include discussions with Singapore's Agency for Science, Technology and Research (A*STAR) on innovation.
A*STAR hosts Singapore's aerospace program of national importance, driving innovation in emerging technologies and developing industry-relevant technologies for commercial aerospace. Involvement in A*STAR and support from the Singapore Economic Development Board will enable Pratt & Whitney to reap significant returns from its technology accelerator and Center of Excellence investments.
How do Singapore readers feel about this investment by Pratt & Whitney?