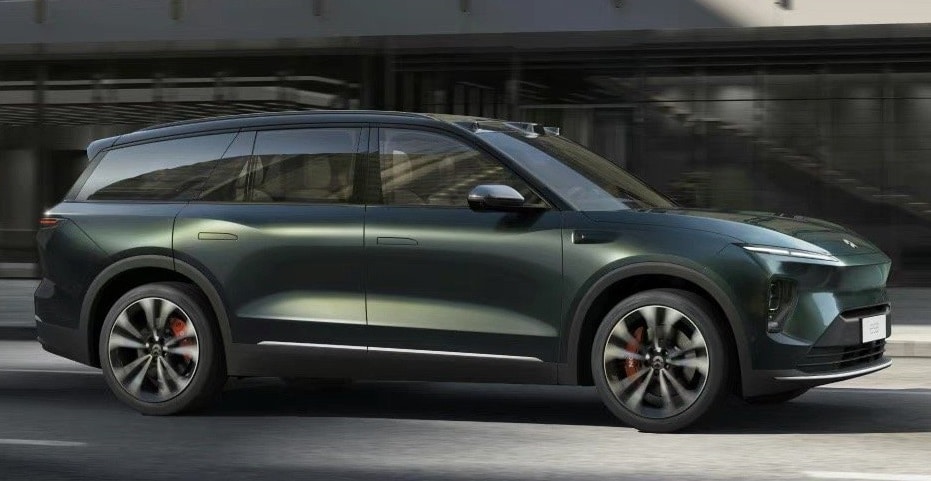 On December 24, Nio officially unveiled two models for its lineup – a new EC7 coupe SUV and an updated version of its first mass-produced EV from 2018 – ES8, underpinned by its new NT2.0 platform. Nio also released the Generation 3.0 Trading Station. The EC6 starts at 488,000 Yuan ($68,800) and the ES8 NT2 starts at 528,000 ($75,600).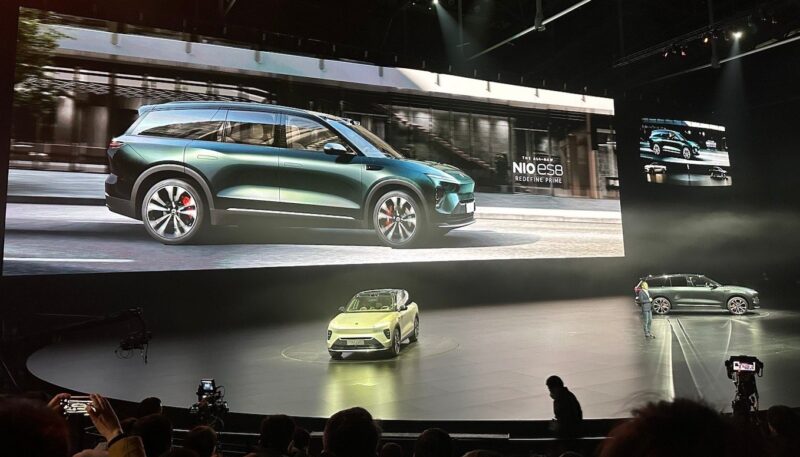 All announcements were made at the Nio day 2022 annual product event held at Hefei International Convention and Exhibition Center. Let's take a closer look at the new products launched.
Generation 3.0 PSS (Power Exchange Station)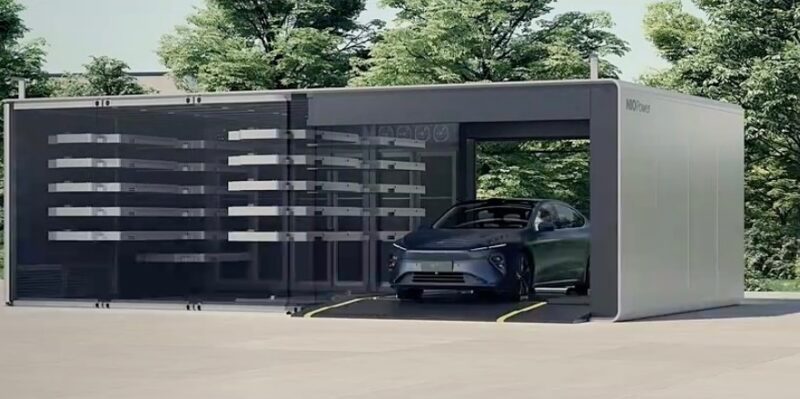 The Gen3 PSS can store 21 batteries and perform 408 changes per day. Nio will start installing the Gen3 PSS on a large scale from March 2023. The original PSS Gen1 could store 5 batteries and do 120 daily changes. The previous PSS Gen2, currently installed in Europe and China, can store 13 batteries and has a daily service capacity of 312 changes.
Nio operates 1285 PSS in China and 9 in Europe as of today. Nio aims to have 1700 PSS in China and 120 PSS in Europe by the end of 2023.
Nio also showcased a 500kW ultra-fast charger called Power Charger 3.0 on Nio day. It has a maximum charging current of 660V and can charge EVs based on the 800V architecture from 10% to 80% in 12 minutes. None of the Nio vehicles support 800V architecture. However, William Li previously confirmed that Nio plans to start producing an 800-volt battery in the second half of 2024.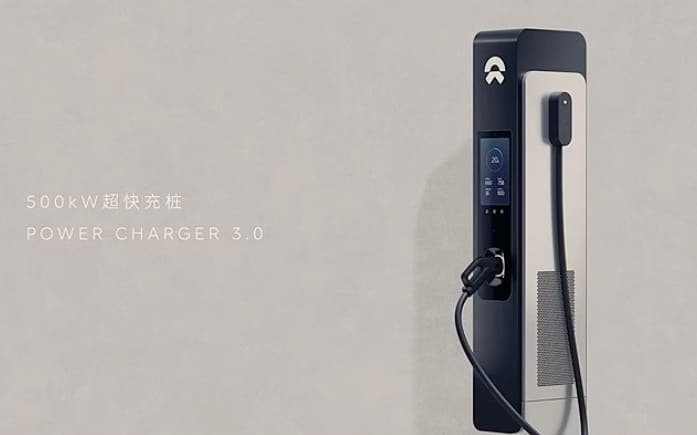 Nio EC7
EC7 is nothing new to our readers as we have reported on the EC7 release previously. In addition, many specifications have already been leaked. The car is a SUV coupe, and your slogan is Elegance is power🇧🇷 The size is 4968mm in length, 1974mm in width and 1714mm in height with a wheelbase of 2960mm.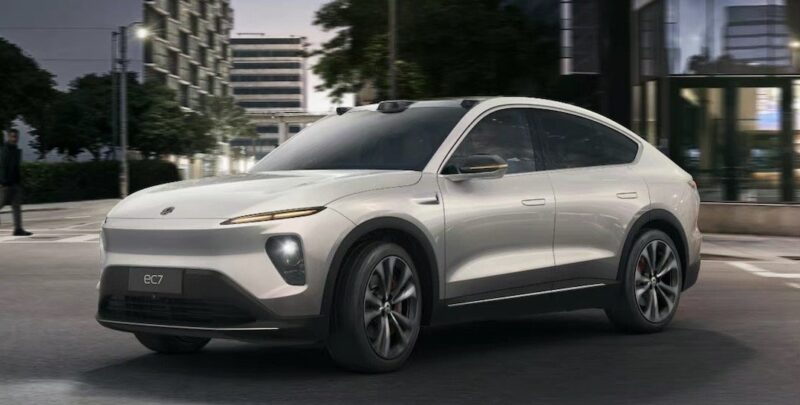 The EC7, like all of Nio's NT2-based cars, comes with three battery options:
75 kWh battery, 490 km range
battery 100kwh, 635 km range
150 kWh battery and 940 km reach
The 150 kWh battery is just a tease, as it is not yet on the market.
Pricing has also been revealed:
75kWh Battery – 488,000 Yuan ($68,800)
100 kWh battery – 546,000 yuan ($78,000)
EC7 without battery (BaaS) – 418,000 yuan ($59,800)
Plus, there's a Premier Edition with 100kWh battery, Nappa interior, fancy 21″ wheels and NOMI Mate 2.0 and 6-piston brakes in Airglow Orange for 578,000 ($82,700).
EC7 will start deliveries from May 2023 in China🇧🇷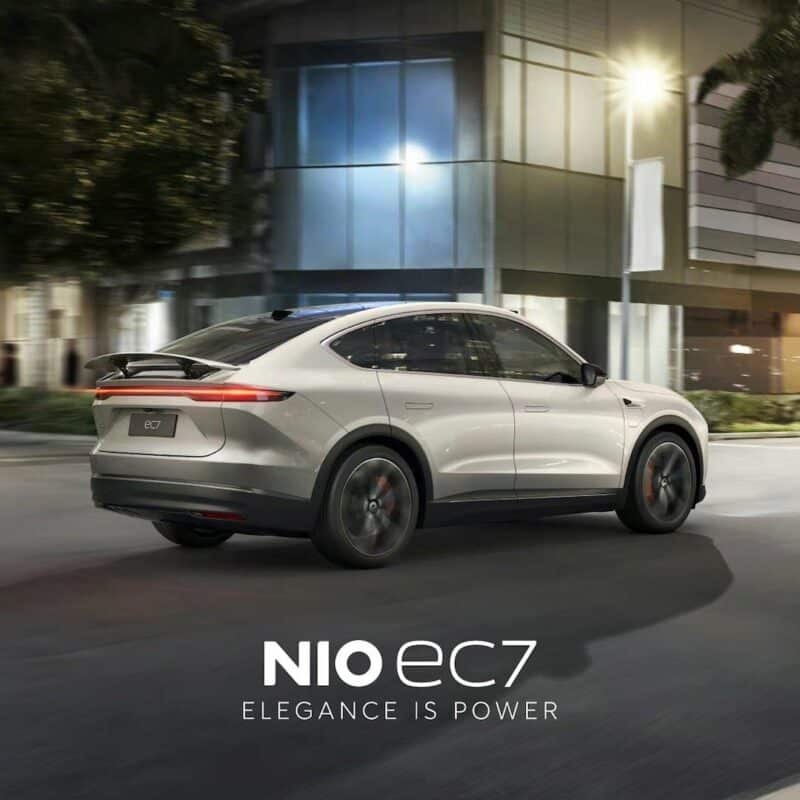 Nio ES8 NT2
Many people couldn't wait for this updated car, William Li among them, as he uses the ES8 as his daily driver.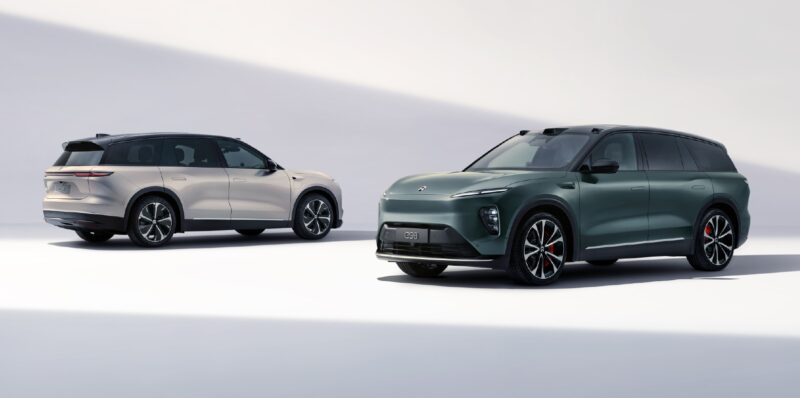 The new ES8 comes with 22″ wheels and a 480 kW dual engine that can go from 0 to 100 km/h in 4.1 seconds. The drag coefficient is 0.250.
The ES8 NT2 is a large car measuring 5.1 meters in length. The size is 5099mm long x 1989mm wide x 1750mm high and the wheelbase is 3070mm. During the presentation, William Li joked, "Someone asked me when we released the MPV, and I want to say – this is so much better than the MPV!"
ES8 range and battery options
75kWh battery with 465 km range
battery 100 kWh range of 605 km
150 kWh battery with range of 900 km
The ES8 has an all-aluminum body created by the world's largest 8,800-ton die-casting machine. 31 pieces were cast into one thanks to the foundry.
During the ES8 presentation, William Li teased the Nio Phone when he said, "Spoiler alert, Nio ES8 wireless phone charging is compatible with the Nio Phone."
Pricing for the Nio ES8 has also been revealed:
75 kWh version for 528.00 yuan ($75,500)
100 kWh 586,000 yuan ($83,800)
Battery-free ES8 (BaaS) – 458,000 yuan ($65,500)
The top-of-the-line Signature edition with a 100 kWh battery will start at 638.00 yuan ($91,300).
ES8 NT2 deliveries will begin june 2023🇧🇷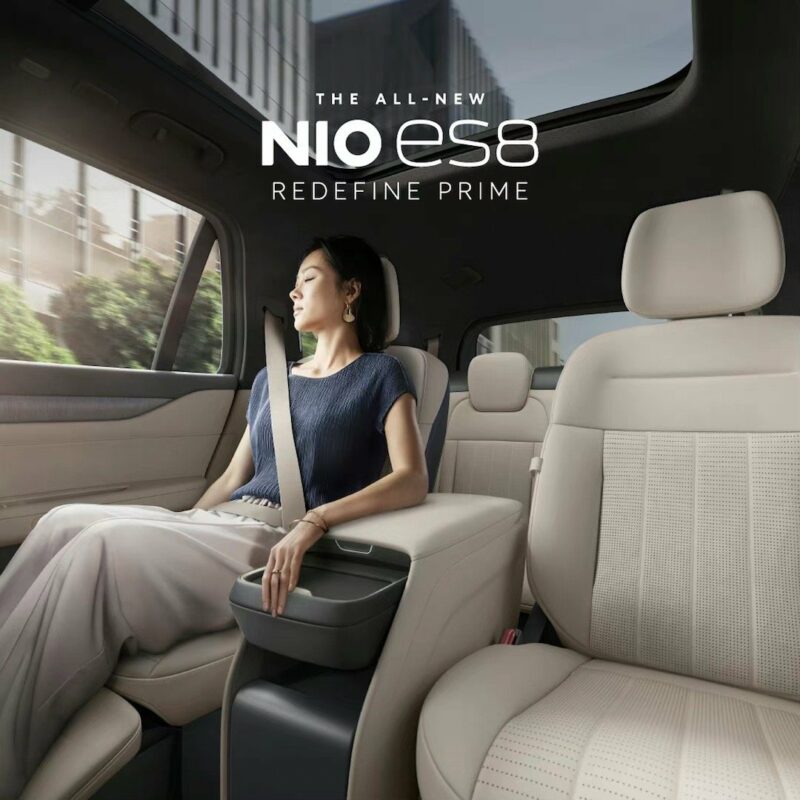 What was not announced?
Nio plans to have 5 new models before the end of the first half of 2023. Today we saw the first two, so there are three more. We've already seen spy photos of the ET5 (ES5) station wagon, so is this next? Not to forget, the Nio Phone is due out in Spring 2023, so there's definitely a lot to look out for in the H1.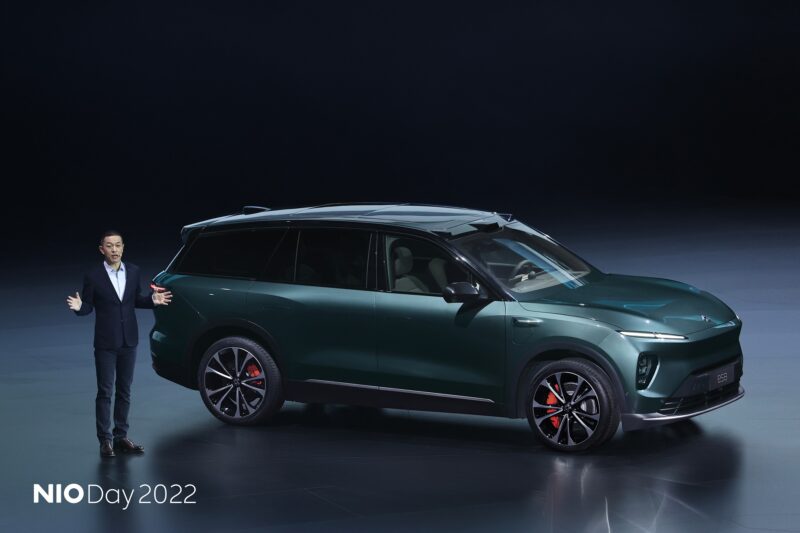 you might like it too